Samsung Gear IconX (Black) True Wireless Earbuds
Carry your best playlists and get grooving anytime, anywhere in true wire-free comfort.
Pick a playlist, turn up the volume & start a run with simple swipes and taps.
Handle all phone calls & notifications in clear & stereophonic sound.'
Bluetooth-only
Bluetooth v4.2
Bluetooth Version
Accelerometer,Proximity Sensor
Sensors
Go phone-free
Leave your phone at home. The Gear IconX earbuds work as standalone media players when you upload music from your phone.* You can also create two more playlists: one favorite and one for the gym. Now you're good to go. And if you do need your phone nearby, Gear IconX connects via Bluetooth.**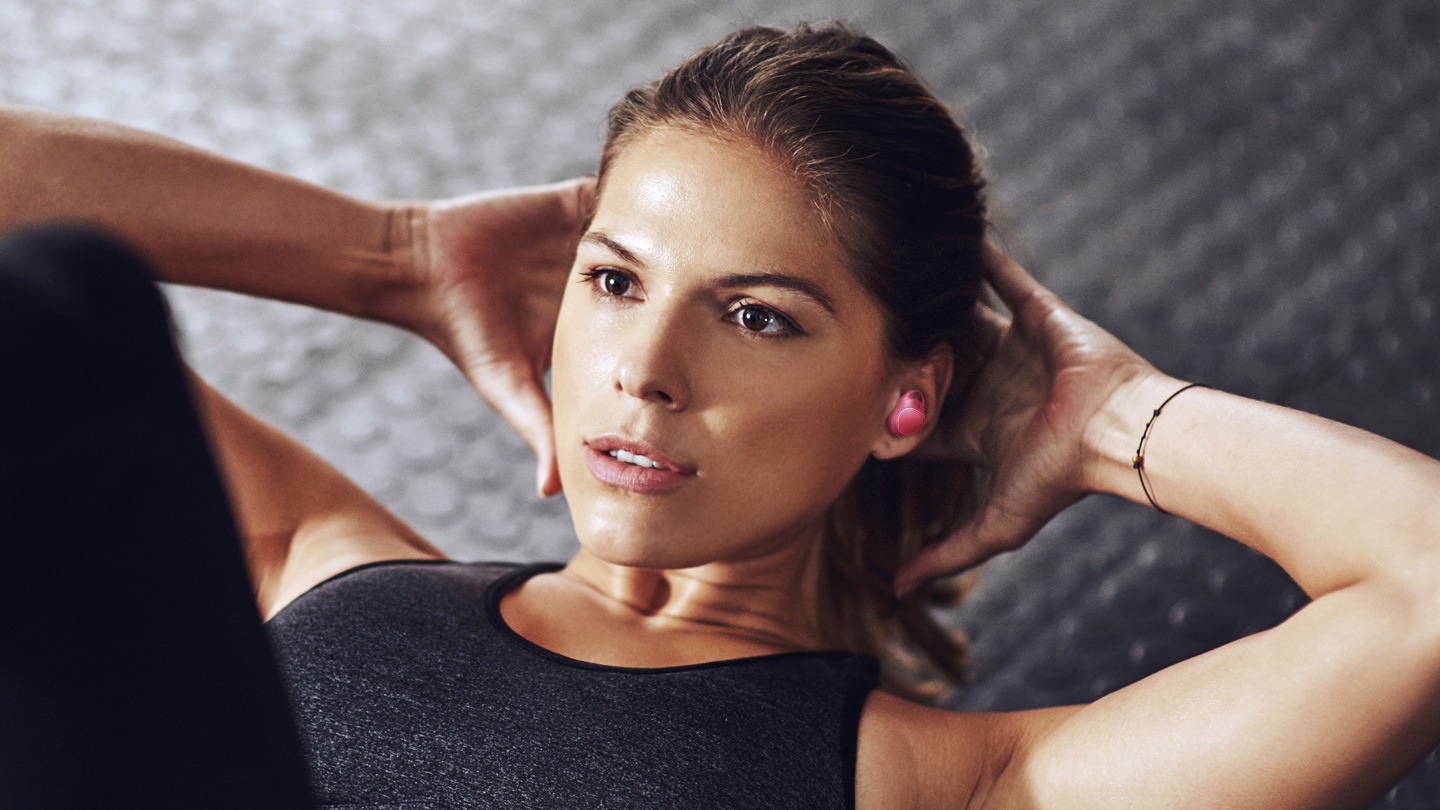 Go phone-free
Leave your phone at home. The Gear IconX earbuds work as standalone media players when you upload music from your phone.* You can also create two more playlists: one favorite and one for the gym. Now you're good to go. And if you do need your phone nearby, Gear IconX connects via Bluetooth.**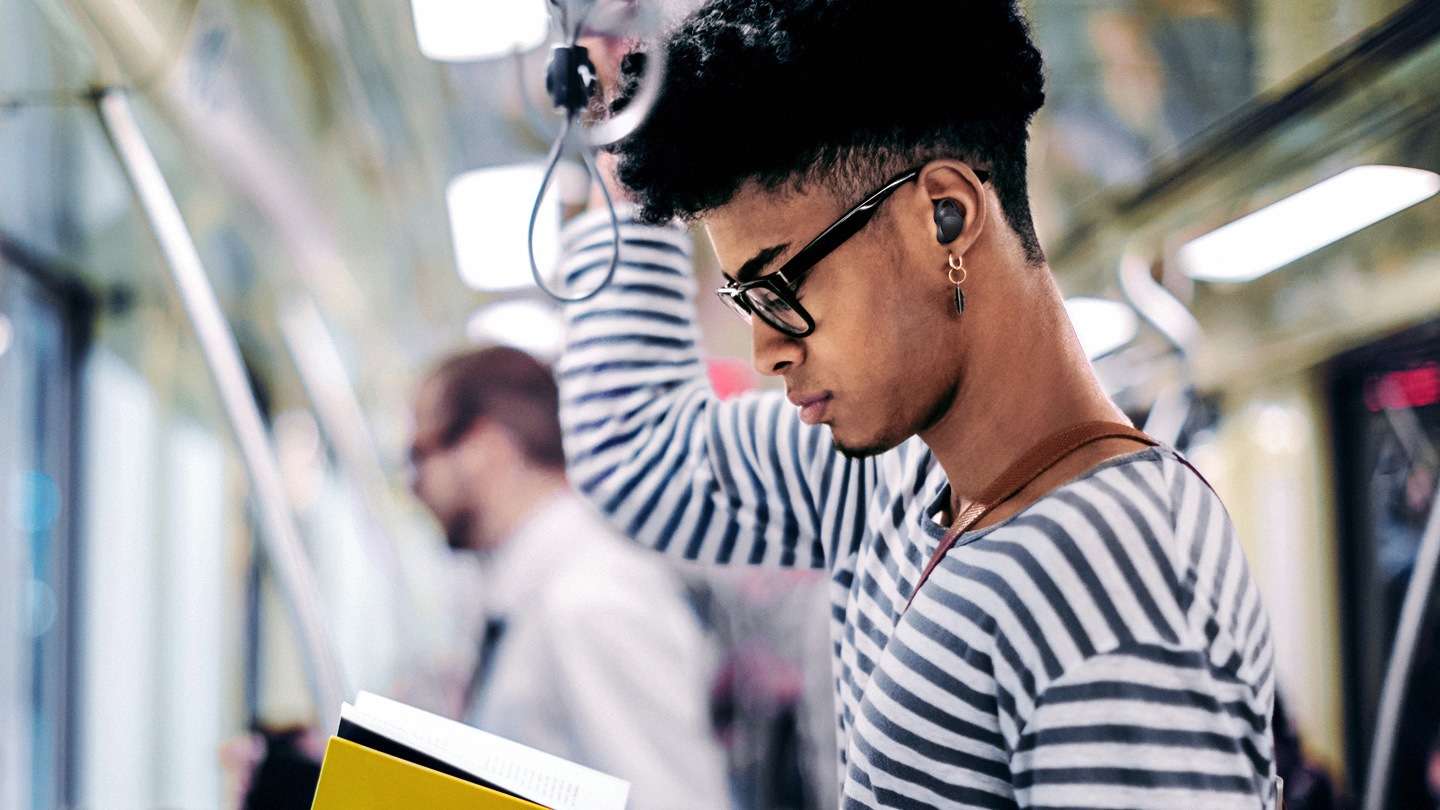 *Up to 1,000 tracks can be uploaded within 4GB (User memory is less than the total memory due to storage of the operating system and software used to operate the device features).**Compatible with devices that run Android 4.4 KitKat and above, and have a minimum of 1.5GB RAM. Galaxy phones users can transfer music files to Gear IconX either from the Galaxy phone or a PC via USB connectors or USB cables (not applicable to some Galaxy phones). Non-Galaxy Android phone users can transfer music files to Gear IconX from a PC via USB cable.
Simply tap to control
Play playlists, navigate tracks, and turn up the volume. It†s all easily done with taps and swipes—without having to take out your phone.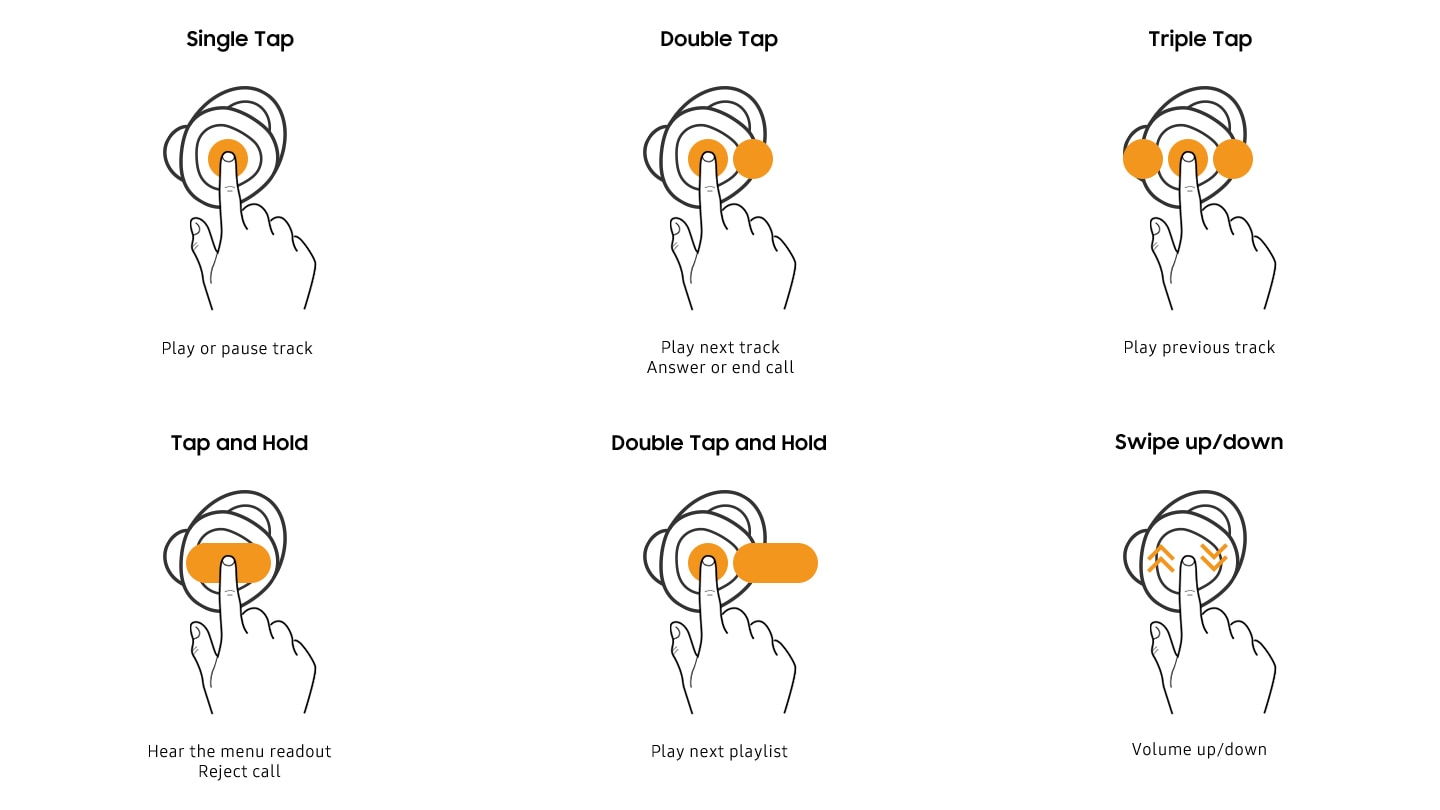 On track with the built-in coach
When Gear IconX's Auto Tracking mode detects walking or jogging, it logs your time, distance, and calories burned.* To stay focused while running, long press to start the built-in Running Coaching feature. Afterwards, sync your Gear IconX with the S Health app on your phone to log your progress.
*Auto Tracking (Running/Walking) mode will work if you have been walking or running for more than 10 minutes.
Designed to be seamless
Fit to run
Tune out and focus on your fitness with Gear IconX. The cord-free earbuds are designed to stay securely in place, even in the midst of a workout. And their ergonomic design means you feel comfortable wearing them.
Just your style
With the sleek shape and your choice of colors, the Gear IconX earbuds are a seamless addition to any outfit, whether you†re running errands or just running.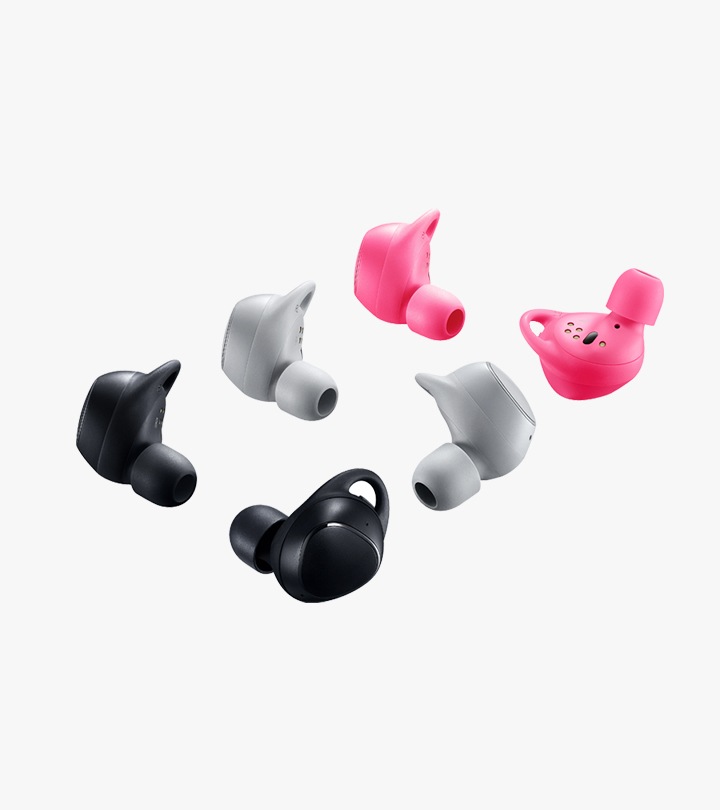 *Product design and specifications are subject to change without prior notification.
Hear your tunes clearly
Turn up the music and go with clear and stable audio quality. A new fitness-optimized driver offers substantial bass while a volume driver gives you a wider range of volume. The scalable Samsung codec makes sure you get a steady flow of music even during challenging situations.
Enhanced audio for your enjoyment
Listen how you like
Work out with your music sounding just right. Whether in streaming or standalone mode, tune your music quickly and easily with five modes: Bass Boost, Soft, Dynamic, Clear, and Treble Boost. Tweak your playlist to your taste even while you run, then keep it there with the Touch Pad Lock.